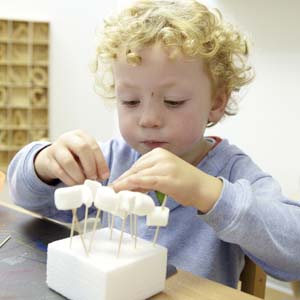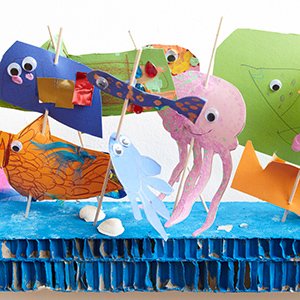 Creativity is more than painting pictures or building things. It also means letting children find their own solutions, turn ideas into reality, adapt songs, and invent and develop stories and role play.
Nurturing creativity means not focusing on results when working with the children, but on the process.
It includes showing them different ways to achieve a goal – gently and taking their individual abilities into account.
We impose as few restrictions as possible to enable our children to enjoy and fully develop their creativity. We also provide a wide range of materials, ample time and sufficient space.
At our Villa Luna day-care centre, two music teachers gently introduce children to sounds, music and instruments, making use of all of the children's senses in a playful atmosphere.
The Villa Luna in Aachen was awarded the Felix quality seal of the German Choir Association (http://www.deutscher-chorverband.de) for their work. Our early musical education is also recognised by the Aachen Municipal Music School.