BUILDING A TEAM: OUR TEAM GROWS.
We are currently in the process of putting together the team for our daycare center in Raderthal. One thing is certain: you and your children will be welcomed by a team consisting of a kindergarten manager, pedagogical, supplementary and English-speaking staff, a natural scientist and a cook. Feel free to stop by again to meet new team members!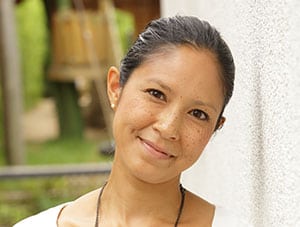 Vimalas Borsch
Kindergarten manager
After studying educational science at the University of Bonn, it was clear to me that I wanted to accompany children in their development and go on a journey of discovery with them. In 2008, I was given the opportunity to set up the Villa Luna location in Düsseldorf Grafenberg and took care of the children in the elementary area. My special focus was on everyday integrated language development, movement and preschool. With a suitcase full of experience, I moved on to Düsseldorf Südring in 2012. There I took up my new challenge as kindergarten manager and supported the team in the new opening. In 2013, it was back to my hometown of Cologne and here I also accompanied the development and opening of the Villa Luna location Cologne Neustadt-Süd. With a lot of experience at the previous daycare openings, I will manage our new location in Cologne Raderthal from August to November. After that, I will return to the Kita Köln Neustadt-Süd. I am looking forward to an exciting time and many new faces!
Jennifer Andres
Kindergarten manager from november 2021
I am really looking forward to returning to Villa Luna after my parental leave. After completing my degree in social pedagogy, I was in charge of the open all-day program at an elementary school. For seven years now, I have been working wholeheartedly for Villa Luna and have had the great fortune to get to know three different locations during this time. Two of them in the position of director (Villa Luna Cologne Neustadt Süd and a facility in Düsseldorf at Südring). It is very fulfilling for me to be able to accompany children on their journey through life and to help them start school life as happy, balanced and strong children.
Vera Sternkicker
Graduate chemist, partner for natural science
I am a graduate chemist (studied at RWTH-Aachen), married and have two daughters. Villa Luna children have been discovering inanimate nature in my courses for more than eight years. I am very much looking forward to being able to introduce children to everyday phenomena in simple experiments in Cologne Raderthal as well!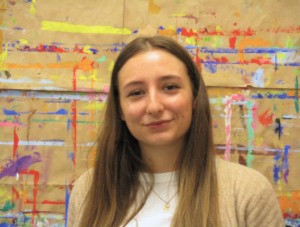 Antonia Bauersch
Pedagogical staff
In 2020, I completed my studies as a state-certified childhood educator at the Alanus University of Arts and Social Sciences. Since February, I have now had the opportunity to work in various Villa Luna daycare centers in Düsseldorf and have been able to get to know the Villa Luna concept. The diverse bilingual concept offers the children a good foundation for their later life. Therefore, I am happy to become a part of the new Villa Luna team.
Bojan Breščanski


English-speaking staff
I was born in Slovenia. As a volunteer I have been working with children since 1991 (Scouts, UNICEF, different institutions for children with disabilities). I worked and travelled all around the world and later decided to study Early Childhood Education at university. After working 5 years in Slovenia as an educator in kindergarten, I moved to Germany in 2012 to work as an English educator in a bilingual kindergarten in Cologne. In the beginning of 2015 I came to Villa Luna and fell in love with the team and the concept. For me, working with children is great fun and challenge at the same time. To be part of their fast development and growth, to be part of their successes and support them when they fail is a big privilege and honour. Every day they amaze me and surprise me when I notice how curious, brave and eager they are to explore the world.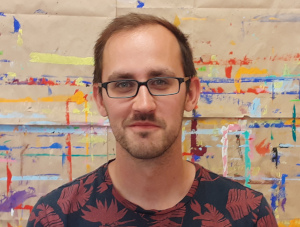 Jannik Wankum
Pedagogical staff
After my training as an industrial manager, I decided to take a completely new path and train to become an educator. I have been working as an educator for over 6 years now, I have been part of the Villa Luna team since June 2021 and I am looking forward to moving to the facility in Cologne Raderthal from August. Working with children gives me an incredible amount of joy, as every day brings new adventures and challenges.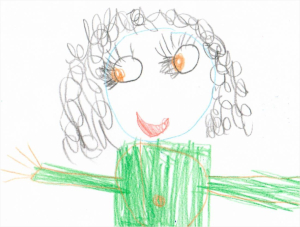 M.E.


English-speaking staff
I am originally from Taiwan, had lived and studied in the States and the UK (Social Work in BA degree) before moving to Germany in 2001. I took up a post as an English native speaker in a bilingual kindergarten in 2012 after being teaching adults English for many years. In 2015 I changed to Villa Luna Cologne Neustadt-Süd, since then have been working, dancing around and being silly with young kids (U3 and Ü3) and enjoying every minute of it. I truly believe "childhood is not a preparation time, it has a value of its own". Looking forward to joining the Villa Luna Cologne Raderthal and working with your children soon.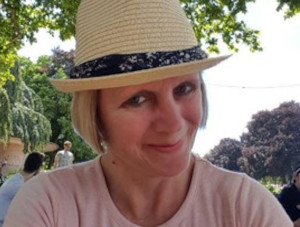 Marion Schöne
Pedagogical staff
I have been an educator for 28 years now and see my profession as a vocation. Since I love to travel, I am especially happy that in the meantime I was able to gain experience as a children's animator in other countries for several years and expand my language skills, e.g. in English. Now I am already in my 5th year at Villa Luna in Cologne and proud to take on a new challenge in Raderthal; namely to support a new Villa Luna in its development. I would like to accompany your children on their way and help them to develop into independent personalities. My motto in life is "The way is the goal". I am very much looking forward to a wonderful time with you and your children.