BUILDING A TEAM: OUR TEAM GROWS.
Here, we introduce you to the team of Villa Luna Cologne Raderthal. A warm-hearted management, caring, competent pedagogical specialists and supplementary staff as well as English-speaking employees, a bright natural scientist and a great cook welcome you to our home.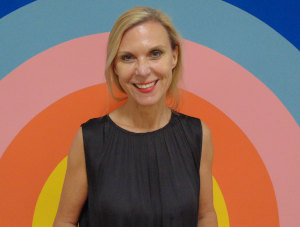 Christina Schmitz
Kindergarten Manager
I am looking forward to making children's hearts beat faster in an active cooperation with you as a family and to accompany your children on their way individually, curiously and in the best possible way through their lives. I moved to Cologne when I was studying to be a teacher, worked there as a student for a few broadcasters and finally for a large international production company, and can look back on a total of 17 years in the media. Finally, I completed additional external training as a state-certified educator and worked for several years as a group and practical instructor, but also as a child protection specialist and parent companion in the daycare sector. I have dedicated myself to the area of multiculturalism and preschool education. My life motto: The most important piece of luggage is and remains a happy heart! Always believe in your dreams and never stop asking. Take everything with a pinch of humor and above all be grateful, mindful and appreciative!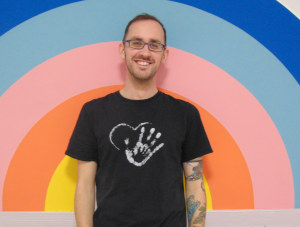 Jannik Wankum
Pedagogical staff
After my training as an industrial manager, I decided to take a completely new path and train to become an educator. I have been working as an educator for over 6 years now, I have been part of the Villa Luna team since June 2021 and I am looking forward to moving to the facility in Cologne Raderthal from August. Working with children gives me an incredible amount of joy, as every day brings new adventures and challenges.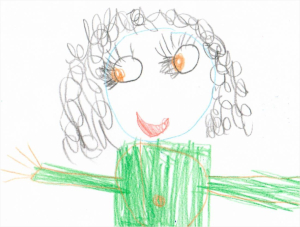 M.E.


English-speaking staff
I am originally from Taiwan, had lived and studied in the States and the UK (Social Work in BA degree) before moving to Germany in 2001. I took up a post as an English native speaker in a bilingual kindergarten in 2012 after being teaching adults English for many years. In 2015 I changed to Villa Luna Cologne Neustadt-Süd, since then have been working, dancing around and being silly with young kids (U3 and Ü3) and enjoying every minute of it. I truly believe "childhood is not a preparation time, it has a value of its own". Looking forward to joining the Villa Luna Cologne Raderthal and working with your children soon.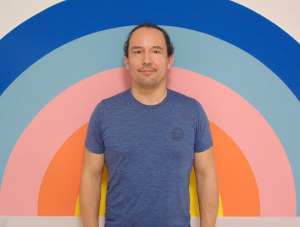 Bojan Breščanski


English-speaking staff
I was born in Slovenia. As a volunteer I have been working with children since 1991 (Scouts, UNICEF, different institutions for children with disabilities). I worked and travelled all around the world and later decided to study Early Childhood Education at university. After working 5 years in Slovenia as an educator in kindergarten, I moved to Germany in 2012 to work as an English educator in a bilingual kindergarten in Cologne. In the beginning of 2015 I came to Villa Luna and fell in love with the team and the concept. For me, working with children is great fun and challenge at the same time. To be part of their fast development and growth, to be part of their successes and support them when they fail is a big privilege and honour. Every day they amaze me and surprise me when I notice how curious, brave and eager they are to explore the world.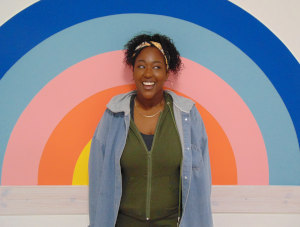 Bonny Sitah
Pedagogical staff
In 2017, I graduated from Fliedner University of Applied Sciences with a degree in Childhood Education. After graduation, I took a chance and worked as a Professional Au Pair in Boston, MA for 2 years. I am very grateful for this experience. And now I am happy to practice my profession at Villa Luna and to accompany the children on their life journey, among other things. My motto: "When the wind blows stronger, some build walls, others build sailing ships."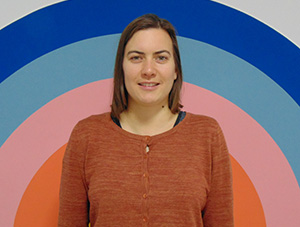 Nele Tjong Ayong
Pedagogical staff
Before my training as an educator, which I have completed at Villa Luna from 2019 to 2022, I already studied English. After graduating from high school, I was an au pair in Ireland. There I looked after two children aged two and three. I did a seven-month preparatory internship for my training at the day care centre of the University Hospital in Cologne. The experience there showed me once again that I really enjoy working with children. I am very happy to be able to work in a bilingual day care centre.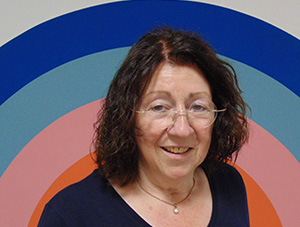 Ute Bleienheuft
Pedagogical staff
Villa Luna is a new challenge for me that I am very much looking forward to. For the last few years, I have worked in daycare centres of family centres of the Catholic Church. I really enjoy being with children and I am always happy to see their enthusiasm and shining eyes. Children of nursery age are very open and enthusiastic, which means they give me a lot in return. My motto in life is: to take each person as they are, without bending them or myself.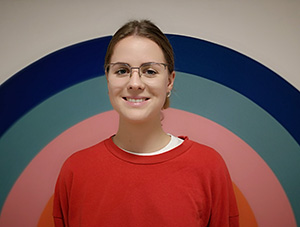 Annika Pohlmann
Pedagogical staff
I completed my bachelor's degree in education and am currently doing my master's degree in rehabilitation science. I have always enjoyed working with children, as accompanying their development is a great concern for me. In recent years, I have mainly worked in primary schools, but I am now looking forward to Villa Luna and its unique concept. What I like most about working with children is that no two days are ever the same and they always surprise and inspire me with their never-ending curiosity. My motto in life is: "Go your own way and you won't get lost." I am a person who likes to accept every new opportunity and challenge with open arms and I like to listen to my intuition. That's why I think this motto fits me well.
Shirin Moloudi
Pedagogical staff
I come from Iran and live in Germany since 20001. I studied education in my home country and worked as a teacher with 7 to 13 year old children. Working with children gives me great pleasure, so I decided to train as a child care worker. I am very happy to be able to work at Villa Luna and look forward to supporting the children in their development.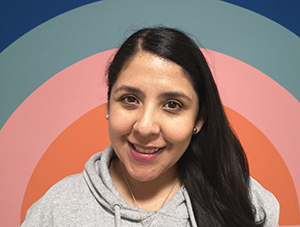 Carol Gutierrez
Everyday helper
I come from Peru and have a Bachelor's degree in Communication Studies. I worked for years as an external communication consultant and as an editor. In 2020, I came to Germany and did volunteer work. This experience has encouraged me to continue contributing to the quality of people's lives, especially in the personal development of children. As a mother, I believe that education based on love, trust and respect is important. I think that play and contact in a healthy social environment make children unique and great personalities. Children have this magic that we need to make shine every day. This motivates me and I am happy to accompany the children of Villa Luna here.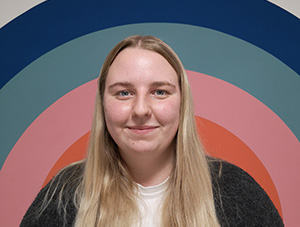 After my voluntary military service with the German Armed Forces, I decided to take a completely new path and start a dual study programme to become a childhood educator. Through my two internships in a primary school and a secondary school, I gained further interesting insights into the care and education of children. I found out that I like working in a team and that I really enjoy active and direct contact with children. My desire to work with children and to support them at a young age and accompany them in their further development has solidified during this time. I decided to complete my practical part of my studies at Villa Luna because the versatile bilingual concept offers the children a valuable foundation for later life. I am happy to be part of the Villa Luna team.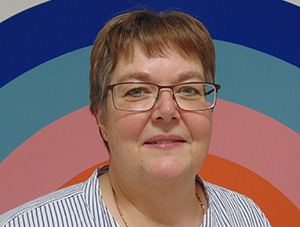 Vera Sternkicker
Graduate chemist, partner for natural science
I am a graduate chemist (studied at RWTH-Aachen), married and have two daughters. Villa Luna children have been discovering inanimate nature in my courses for more than eight years. I am very much looking forward to being able to introduce children to everyday phenomena in simple experiments in Cologne Raderthal as well!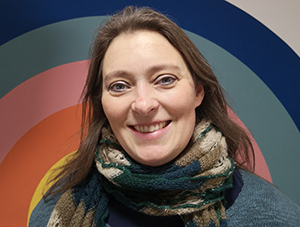 Christina Manook
Music and instrumental teacher
As a qualified music and instrumental teacher, I can look back on around 25 years of teaching experience. In 2008, I founded the Saltarello Music School, a music school specialising in early music education, which has been able to awaken a passion for music in many hundreds of children in recent years. My pedagogical heart beats for "elementary music education" for children up to pre-school age. I am mainly active in our daycare cooperation in the mornings and am very happy to now also make music with the Villa Luna children.
I have been a cook with heart and soul for 35 years. I really enjoy cooking for the children here and experiencing the daily togetherness. I have held positions in canteens (also as a manager), party service and also 4 years of self-employment in my years, and now I am happy to have found a nice and quite challenging job here.