Welcome to Villa Luna Düsseldorf Bilk
Villa Luna Düsseldorf Bilk
Kronenstraße 74–76
40217 Düsseldorf 
Our opening hours:
● Monday to Friday: 7 a.m. to 6 p.m.
● No vacation-closing times.
● Emergency childcare available.
Introductory evenings:
08 March 2023, 7 pm (fully booked)
10 May 2023, 7 pm
13 September 2023, 7 pm
15 November 2023, 7 pm
Please fill out the Admissions Inquiry form to register for an introductory evening at our centre in Bilk. We will send you an email with further information.
Admissions inquiries:
If you are interested, please register here. It's free and non-binding. Our Service Team will get in touch with you as quickly as possible.
Support from Zukunftswerkstatt Düsseldorf
Düsseldorf parents who want to return to work are supported in financing a childcare place. Among other things, ZWD provides information about the funding requirements and helps with the application process. You can find out more here.
This is Villa Luna Düsseldorf Bilk
Since 2005, our 670 square-metrebilingual day-care centre has been located in a quiet neighbourhood between Königsallee and the Media Harbour. Cosily furnished bright rooms create a warm, welcoming atmosphere.
The Floragarten public park is right across the street. It offers playgrounds for different age groups, walking trails and ponds, leaving us spoiled for choice when it comes to outdoor play.
There are parking spaces right by the entrance to our day-care centre. You can also easily reach us on public transport: the subway station is very nearby with good connections to the Bankenviertel business district and the harbour.
We hope to soon welcome your child to our bilingual day-care centre!
Any questions?
Our Service Team is happy to help.
Mail: elternservice@villaluna.de
Tel: +49 211 7377 770
Follow us:
About our day-care centre
At Villa Luna Bilk, we take care of 60 children from 4 months old to school age.
We have 4 different groups for them:
● 2 nursery groups for children from 4 months to 3 years
● 1 family group for children from 2.5 to 6 years
● 1 kindergarten group for children from 3 to 6 years
What Villa Luna Düsseldorf Bilk has to offer*:
● Bilingual childcare and immersion-based English learning with 1 English-speaking teacher per group.
● High staff to child ratio.
● Musical, artistic and scientific learning experiences.
● Wide range of physical activities.
● Preschool programme including swimming lessons.
● Regular guided cooking activities for the children.
● Regional, seasonal and wholefood meals that are freshly prepared at the day-care centre; meals are also cooked together with the children.
Our lunch is awarded by the German Society for Nutrition (DGE) with a FIT KID certification.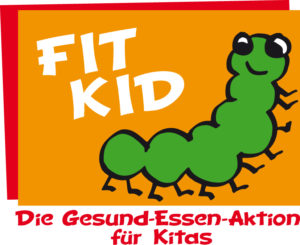 *Please note that our supplementary offers may change.