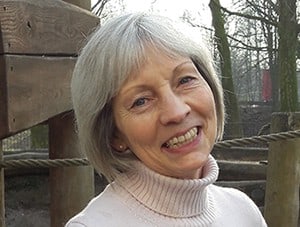 I have wonderful co-workers here who are burning for a participatory style of education. Together we take time for your children, so that we can encourage, inspire, interest them in every possible situation, experience the joy of discovery with them and much more. We are in pedagogical discourse and are always learning. Parents entrust their children to us in a constructive educational partnership. All this together makes up Villa Luna Hamburg! And for that I gladly bear my share of responsibility. My motto: Respect every moment!
Anne Blasius


Co Manager & pedagogical staff
At Villa Luna, I see immense potential in my role as both the manager and the pedagogical specialist, which makes it possible to have an equal partnership with families and colleagues. I also experience professional interdisciplinarity and diversity as a daily enrichment in dealing with children, parents and the team. I see the immersive and participatory concept of the day care centre as an opportunity to introduce children to linguistic diversity and self-determination in a playful way right from the start, in addition to active educational support and care in everyday life. My motto: Because all the smallest children will one day be the biggest.
Alyssa Pugel


English-speaking staff
In Summer 2017, I moved from the United States to Hamburg and shortly after began working at Villa Luna. Before moving to Germany I received my Bachelor of Science in psychology and a minor certificate in theater. At Villa Luna, I speak English, my native language, with all the children but am proficient in German as well. Between my interests in childhood developmental psychology and love for theater I discovered working with kids in a Kita was a good match for me. I hope to continue living and learning in Hamburg and am excited for what the future holds. My Motto: You're off to great places! Today is your day! Your mountain is waiting, so get on your way! (Dr. Seuss)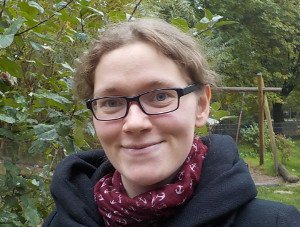 Stefanie Westphal


Pedagogical staff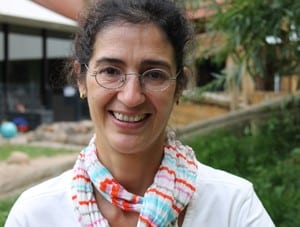 Dr. rer. nat. Claudia Dirk

Science experiments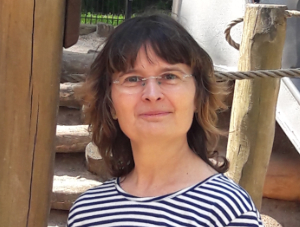 Eszter Màrki


Pedagogical staff
I am a certified pedagogue from Hungary with over 20 years of experience as a nursery teacher. My focus is on music and sounds. It is good for the children's souls to produce sounds, rhythms or melodies themselves and to vary them freely. Creativity in musical work is therefore especially close to my heart. At Villa Luna I can lovingly educate and care for the children in a safe environment, respond to them individually, surprise them with play ideas and experience a happy everyday life together. My motto: Wherever you go, go with your whole heart.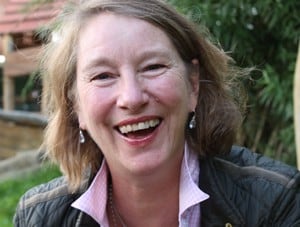 Sabine Wöllmer


Pedagogical staff
I am a pre-school pedagogue, a mother of two children and have already gained experience in many day-care centres, both with children under 3 years  and above three years as well as with pre-school children. My main focus is educational work in pre-school, which includes the promotion of the children's skills and project work (holistic learning). I am looking forward to singing, playing and accompanying their children through their lives.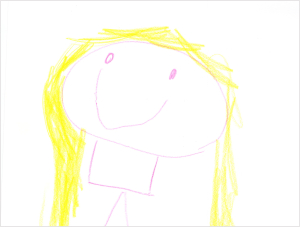 D. R. 


English-speaking staff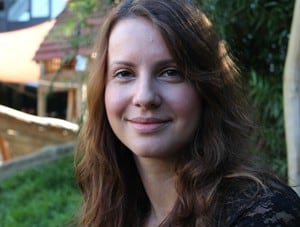 I was born in Hamburg and have a Greek father. In the past, I have already worked in two bilingual nurseries. To be able to actively accompany the children in their development and to observe how fast they learn and grow, inspires me again and again. I particularly enjoy musical activities, finger games and rhymes.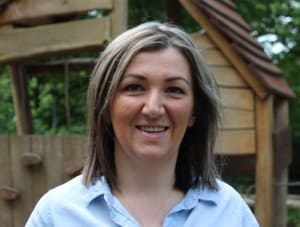 Anisa Kapetanovic
English-speaking staff
I come from Jacksonville, Florida. I am a mother of two very handsome boys. I love spending time with my family and enjoy every minute spent with children. Growing up I knew I wanted to be a teacher. Villa Luna is a great place where children have the opportunity to learn two languages at young age and I am so happy to be a part of the team. My motto is "my students are my children, because in a year spent together they aren't just children on my list, they become a part of my heart"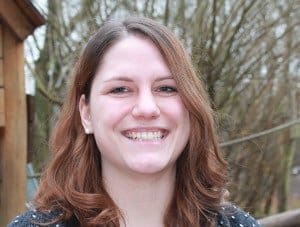 Since 2008 I have been working as an educator and therefore have a lot of professional experience in working with children aged between 4 months and 6 years. What particularly appeals to me about working at Villa Luna is the participative and bilingual education of the children and the individual support that comes with it. In addition, I like to be creative and to create new projects with the children.
Ilse Martinez Mendoza


English-speaking staff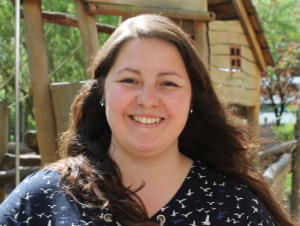 Loreen Leunfeldt


Pedagogical staff
Since 2018 I am a team member of the orange group. I completed my training as a social education assistant in the summer of 2016. I was able to make my first experiences in a crèche group in a day care centre in Wandsbek. Now I have arrived at Villa Luna! I am enthusiastic about the lived participation in the house and the concept of immersion. I love to master everyday life together with the children, to discover nature and to be at their side… especially on our great outdoor area and in the city park in front of the door.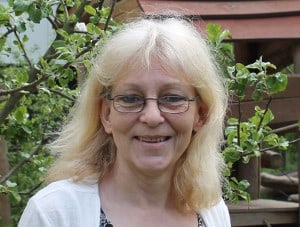 Shirley Mangels


English-speaking pedagogical staff
After working in an office and as a freelance teacher for English, Biology and Geography, I did my training for Early Childhood Education and have never looked back. It was my fate to work with children and youngsters and what a blessing this is. After hospitating in the nursery and elementary groups of Villa Luna, I was convinced that this concept is for me. I am very impressed by the open and caring attitude of all staff members towards the children and myself. My motto in life: Live every moment, laugh every day and love beyond words.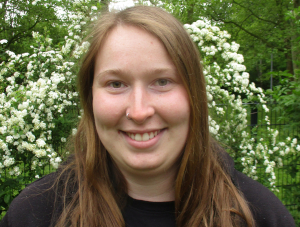 Anika Buntrock


Pedagogical staff
I was born in Hamburg and speak fluent German and English. After my apprenticeship I worked for about 1 year in another day care center and then decided to go to Villa Luna. I like working with children because children are our future. They are still open and you can teach them so many important things, for example the values and norms of our society. And the most important thing for me is to protect children.
Jennifer Wichner


Pedagogical staff
I chose Villa Luna because I felt after my internship that I could learn a lot more in this day care centre. This is also the reason why I decided to become a kindergarten teacher: We learn from each other every day, also from the little ones. My motto: If you stop learning, you stop growing. I try to keep this sentence in mind every day.
H. Fatim Sano
Pedagogical staff (studying)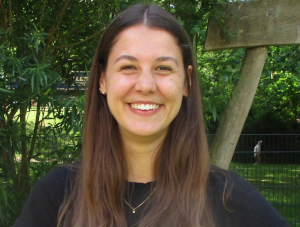 Since the beginning of 2020 I am part of the Villa Luna team. Because of the open and welcome cooperation in the team I come to work with a smile every day. I enjoy supporting and observing children as they grow up. I also like to provide them with varied play ideas and stimuli to encourage their daily development.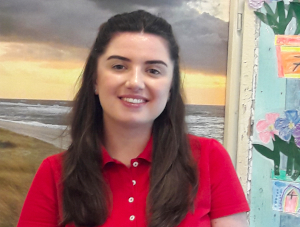 Olga Dittler


Pedagogical staff
I am very happy to be part of Villa Luna and to support the children in my group and the whole day care centre and to accompany their development. Already during my internship during my studies at Villa Luna, I was able to see that this is an ideal environment for me to develop as a childhood educator and to be able to interact with the children without any obstacles. I am very active with the children, because I am convinced that movement is a very important element in the child's development.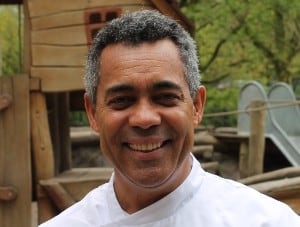 Joaquin Manso Castillo
Cook
I was educated as a cook in Cuba, but now I live in Hamburg. I also speak Spanish and already had a good feeling when I saw the job advertisement looking for a cook "with heart and humor", which has been confirmed so far. I have 3 children and 6 grandchildren myself and find it very important to cook healthy, with fresh products and thus lay the foundation for a good development. My motto: Treat people with respect, just as you would like to be treated yourself.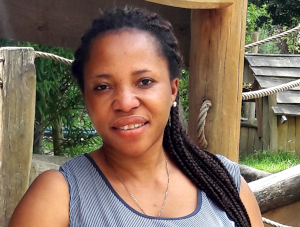 Faustina Osei


Kitchen assistant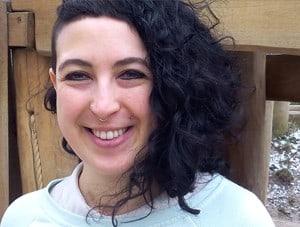 Agnese Blasina
English-speaking pedagogical staff
(Parental leave)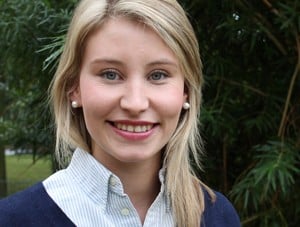 Lisanna Angerer
Pedagogical staff
(Parental leave)
Linda Kappenhagen


Pedagogical staff
(Parental leave)
Tanja Kolb


Pedagogical staff member
(Parental leave)